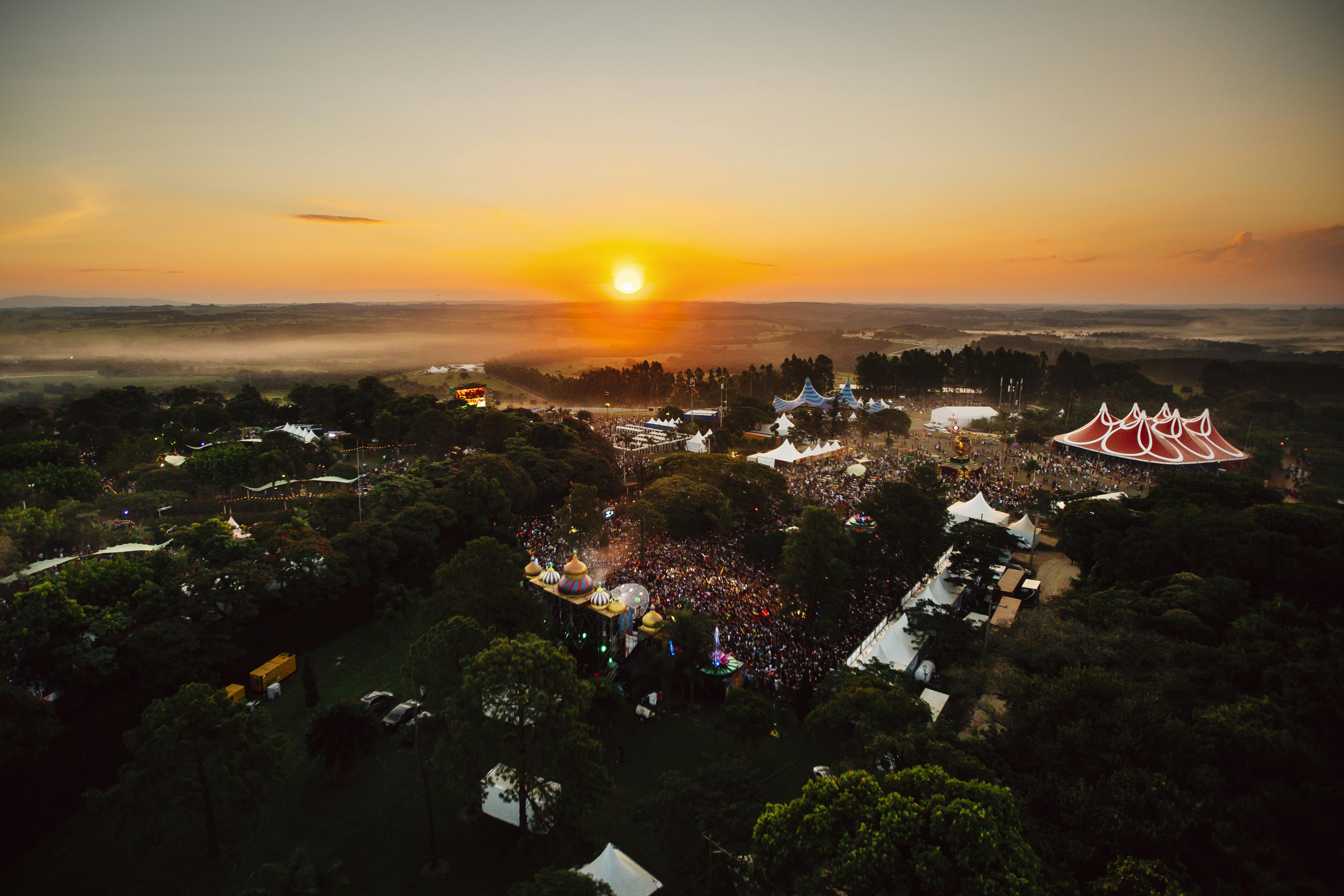 DreamVille is the official campsite of Tomorrowland. It is a vibrant city that welcomes you after a magical day at Tomorrowland Brasil.
Relax and re-energize yourself together with friends from all over the world during your stay from Wednesday until Sunday. Discover the shops, activities and services that will make your stay at DreamVille even more enjoyable.
The Gathering
Tomorrowland's one and only official opening party on Wednesday. The Gathering is the perfect way to set the mood for the weekend that awaits, with the best (surprise) artists to dance to with your newly made friends. All DreamVille guests are welcome, so be sure to join your fellow People of Tomorrow at this open-air opening party.
The Gathering starts at 14:00 and ends at 01:00.
Daybreak Sessions
While you prepare for another festival day, enjoy a special DayBreak Sessions set, directly from DreamVille.
Thursday, Friday and Saturday 11:00 – 14:00.
Yoga Classes
Participate in one of the organized Yoga classes to start off your day on Thursday, Friday and Saturday.
- Session 1: 08:00 - 08:45
- Session 2: 09:00 - 09:45
- Session 3: 10:00 - 10:45
Tomorrowland Store & MarketPlace
At the vibrant heart of DreamVille, you'll find everything you need and then some more at the DreamVille MarketPlace, making it the perfect place to meet and mingle.
The MarketPlace offers:
- Food stands;
- Bakery;
- Drugstore;
- Tobacco store;
- Wellness sore;
- Camping store;
- Beauty shop;
- Barber shop;
- Tattoo shop.
Tomorrowland Store opening hours:
- Wednesday: 11:00 – 21:00
- Thursday – Saturday: 08:00 – 20:00
- Sunday: 08:00 – 12:00
Charge Your Phone
Share your magic moments with your friends. You can buy up a rechargeable battery at the info points.
Points of interest
Refreshment point
At DreamVille, you can count on the Refreshment Point to refill your water bottle at anytime. You can find the Refreshment Point near the Marketplace and The Tomorrowland Store.
First aid
From the opening of the gates until the moment of departure, medical stations and teams will be available and ready to help in any situation. Don't hesitate to look for them. Take care of yourself and your friends!
Info Point
Info Point will be available to answer your questions and provide any necessary guidance. There you will also find festival maps, portable chargers and attendants to help you.
Lost & Found
If you lose any belongings, don't despair! Go to the Lost and Found and one of the attendants will be available to check if anyone has found it and taken it there.
If you find a lost item, take it there and let them know where you found it. Someone will be looking for it!
Cashless top-up points & Customer service
You won't need to leave DreamVille to top-up Pearls into your Bracelet! Fixed charging points will be available in several locations.
If you're having problems with your Tomorrowland Bracelet, the Cashless Customer Service Desk will be there to help you.
Lockers
Store your belongings in the lockers.
Lockers will be offered in the Add-On Sale soon. Each locker contain a power plug, so you can also charge your cell phone on it.