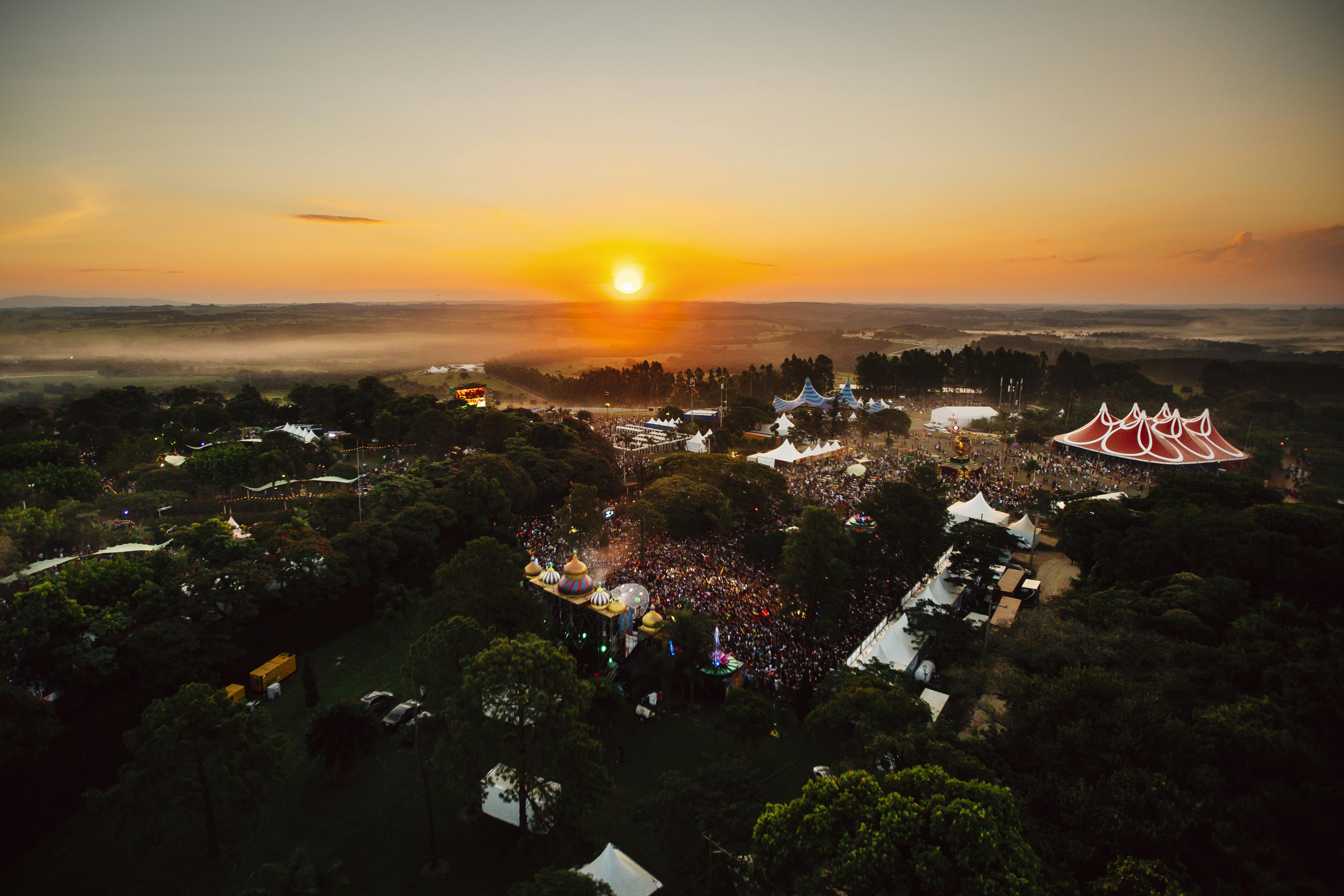 Access to Tomorrowland
Minimum Age
The minimum age to enter the festival is 18 years.
This is a strict policy. Anybody born in 2006 or later, even if accompanied by an adult, will be denied access to the festival.
Visitors With Disabilities
Tomorrowland Brasil 2023 makes every effort to make the Festival Site and DreamVille accessible to Festival Visitors with disabilities.    
Visitors with a disability can purchase a Disability Parking Voucher. This parking is located close to the Festival Entrance which makes it easy to access the festival.  More info available here. 
Festival Visitors with disabilities can bring their guide dogs to the Festival Site and DreamVille. Just make sure they are properly identified.
Adapted restrooms will be positioned in specific and designated locations throughout the Festival Site and DreamVille.
Lost & Found
If you have lost any of your belongings and have already checked at the Lost & Found Point if someone has brought it in, you can fill in the form here. If it is found, you will be contacted.
If you find a lost item, take it there and let them know where you found it. Someone will be looking for it!
No Entry
Access to the festival grounds can be denied by the organization.
Clothes and/or other (visible) physical appearances which express an explicitly political, or social movement or group, are not allowed on the festival site.
Maximum capacity
Festival areas are subject to capacity. Both the Comfort areas and the common areas of the other stages can reach maximum audience capacity.
Don't put yourself at risk and respect the team's instructions! Evacuation routes and emergency exits will be properly signposted.
Photo and Film Recording
Photo devices/cameras
Digital photo cameras and/or video cameras are allowed on the grounds, except for (semi-)professional equipment and/or with detachable lenses.
Photo- and film recording
During the festival, there will be photo and video recordings. By entering the festival grounds, all visitors are aware of this and give their consent to the organization to use and broadcast this footage.
First Aid
During the opening hours of the festival, a first aid team and doctors will be permanently present at Tomorrowland Brasil and DreamVille.  Don't hesitate to look for the qualified team, they will be ready to serve you in the best way! Take care of yourself and your friends.
If you need to bring medication to the festival, please make sure you carry a doctor's certificate with you to show at the entrance. 
Charging Your Mobile Phone
It's possible to buy a charger for your phone at the Info Points at the Festival and DreamVille. Charge your phone so you can reach your friends, use the Festival APP and share your experience on social media!
Fashion & Merchandise
Discover the official Tomorrowland Store collection and enjoy Fashion for the People of Tomorrow: available at Tomorrowland Store, at Tomorrowland Brasil and DreamVille.
Payment Methods
Tomorrowland Brasil and DreamVille are Cashless. As soon as your Bracelets arrive at home, you can top up your Bracelet with 'Pearls', the official currency of Tomorrowland.

This means your Bracelet will not only grant you access to Tomorrowland and/or DreamVille, it will also be your only payment method for food and drinks.
 If your Bracelet is not being shipped, you can activate your E-Ticket and top it up with Pearls. You can collect your Bracelet when you arrive at the festival. Visit My Bracelet to get full information.
Festival Decoration
To turn Tomorrowland Brasil and DreamVille into a magical world, great effort is involved. Proper respect is expected from every visitor! Tearing, breaking or any other form of destruction to the decoration will result in removal from the festival. Access will be denied for the duration of the festival. The organization reserves the right to file a criminal complaint. 
We Care A Lot
Festivals are a place where everyone should feel safe, welcome and comfortable. A place where no one should experience discrimination, criticism or harassment. Everyone should be able to be themselves, and all are welcome, regardless of sexual orientation, gender, culture, religion, ethnicity or disability.

The law is respected at the festivals. A responsible behavior is expected from People Of Tomorrow, employees and artists. 'We Care A Lot' is about acting together, with a shared sense of responsibility. Take care of yourself and your friends. Be your best self. The festival is committed to promote healthy and safe moments.
Feel good at our festivals. Be yourself. We care a lot.
Forbidden Objects at the Festival & DreamVille
On the Festival and DreamVille premises, including the parking area, the objects listed below exemplify which items will not be allowed, regardless of being in the attendee´s possession or brought by others on their behalf:
Food or beverages purchased outside Tomorrowland Brasil's venues, with the exception of those allowed at the DreamVille area (12 cans of beer; 12 cans of non-alcoholic drink; 12 (plastic) bottles of water, and unlimited non-perishable food); Cars, trailers, motor homes, etc.: We recommend that the DreamVille guests bring their luggage and belongings in a luggage cart; Skates or bikes; Umbrellas; Helmet; Cooler; Thermal cups; Glass cups or bottles; Laser pointers; Selfie Sticks; Illegal drugs; over-the-counter medicines or products shared with others for medical reasons are allowed. For prescription medicine, it will be necessary to present an original medical prescription with your name and medicine clearly stated on it, including daily dosage, compatible with the number of days of your stay at the Festival; Projectiles or explosives in solid, liquid, or gaseous state; Flammable products or materials and sprays; Fireworks of any kind (e.g.: sparklers and rockets); Power generators; Cooker or stove; Barrels and cylinders containing gases or liquids of any kind; Any weapons, knives, sharp  or piercing-cutting objects that can be used to injure someone (sticks, chains, knives, weapons, and the like); Materials intended for the manufacture of bombs or other products that may cause explosions and/or fires; Animals (except guide dogs); Deodorant, cosmetic, or perfume in containers or sprays with a volume greater than 3oz/90ml); Professional cameras (with detachable lenses); Water guns; Chairs (except at DreamVille venue); Stuffed animals; Flyers, stickers, posters; Inks and pens; Flags whose size exceeds 1.5m long x 0.1m wide; Drones; Walkie talkie; Any item that may be used to disturb the peace, endanger public safety, and/or cause harm to persons and property, at the sole discretion of the Festival's Organization.
Zero Tolerance Drugs Policy
Tomorrowland Brasil and DreamVille conduct an absolute zero-tolerance policy regarding drugs.
It is forbidden to use, deal, and/or to be in possession of drugs on both the festival grounds and camping site. If you are caught using and/or dealing in drugs or if you are found in possession of drugs, you will be removed from the festival ground and/or campsite. The crew will be keen to ensure that everyone adheres to this rule. Relevant incidents will be transferred to the Police.